Become a Helping Hand Partner!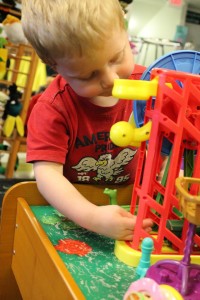 Our Current Membership Offer:
We are only offering this amazing opportunity to the first 200 families that commit !!
Help make sure that the Children's Museum has the ongoing financial support needed to remain open for kids and families in this community.
For $10 per month for one year you will receive unlimited visits for up to four members of your family.
For $120- One year Membership Paid in full-Unlimited visits for up to six members of your family.
*Tax Deductible*
The Children's Museum of Klamath Falls
was established in 1998 as a non-profit organization with the purpose of creating a hands on children's museum within the Klamath Basin. With the donation of our building at 711 East Main Street in 2001, the work began.
We spent seven years completely gutting and renovating a three story 7000 sq ft building, all with business and individual donations.
July 4th 2008 we held our Grand Opening !
We held on tight these last few years through tough economic times….…..
The Children's Museum of Klamath Falls has offered "Wacky Wednesday" for $1 per person.
We know we have offered affordable entry fees for the community, but still feel we are an unknown jewel to many families.
We need bigger support than just our entry fees.
 The Children's Museum is in need of 12 yearly Individual or Corporate Donors at $1200.
With your support we will be able to keep this valuable asset open to the community!
Thank you!
your local Children's Museum of Klamath Falls